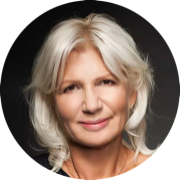 CLINIC OF PLASTIC AND AESTHETIC MEDICINE
1.EUROPEAN TRAINING AND APPLICATION CENTER OF META<>CRILL®
MUDr. IVANA NEMECKOVA AND HER TEAM


19 - 21 DECEMBER, in PRAGUE (CZ)
a 3-day intesive (22 hour)
Aestethic Medicine Course
APPLICATION TECHNIQUES of META<>CRILL
AURUM CLINIC


offers comprehensive services in areas






META<>CRILL® CENTER
1.EUROPEAN TRAINING AND APPLICATION CENTER OF META<>CRILL®
Aurum Clinic, the only one in the Czech Republic, has a license from the Spanish company Euroquirurgica, an exclusive distributor of Meta<>Crill® for the whole of Europe.

Aurum Clinic has the only authority in the Czech Republic to organize Meta<>Crill® courses and to award diplomas to trained doctors.
4 REASONS WHY GO JUST TO US
We are the only META<>CRILL® application center in the Czech Republic that has a license to train physicians.
We provide comprehensive anti-aging services and treatments.
We are guaranteed maximum privacy and confidentiality.
You will find comprehensive services in the area of weight reduction and body shaping - from advice and custom made meals to non-invasive procedures to massages.